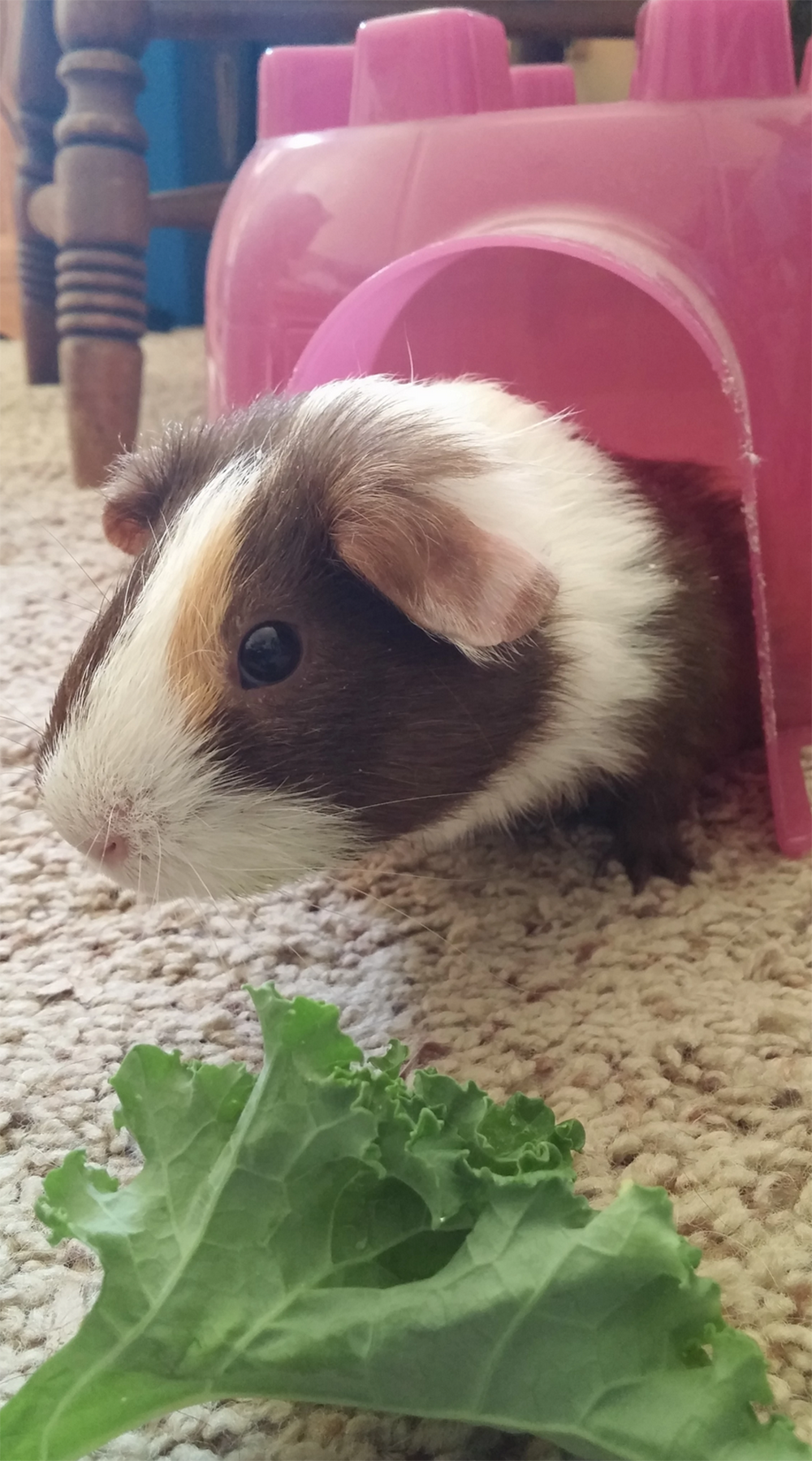 First, please meet Pumpkin! She is a sweet and lovable guinea pig who crossed our path in January. Left at the door of a local garden center in Jacksonville, Florida this little lady was quite a mess and has been to the vet several times for her "issues." Despite all of the ups and downs, she is full of happy, positive energy and wow does she LOVE Kale! We here at EPIC Animals Outreach have fallen in love with this little girl and have adopted her to keep as a mascot or educator for our outreach programs (she has already been requested to appear at a Girl Scout workshop). She loves to talk, and she has a great story to tell in compassion, care, and kindness.
Second, we have been working on a few projects that we are gearing up to reveal in the next few months. Projects that will illustrate compassion and kindness for people, animals, and our environment and we are beyond excited for them! Please stay tuned for more details to come. In the meantime, we are going to need help in the funding department and hope you can help us out! We know asking for money is such a common tune in the nonprofit world, but here is a little insight of what we are up to:
We are working on our first Camp Compassion for the summer that we plan to offer at a very low rate to reach kids that might not be able to afford a summer camp. We are also working on a fundraiser product that is going to knock your socks off that will be involving local homeless pets and service men and women. We need continued funding to see these projects come to life to help cover costs of materials for our outreach workshops, the camps, the production of the product we are working to produce, and of course to continue to do the networking and outreach already in place. Please consider supporting us as we continue to grow and evolve. And Pumpkin says THANKS for all the support thus far. Just a little side note, EPIC has spent $250 so far on all of the vet bills to help get little Pumpkin healthy and happy. Those funds take away from the education we are on task to continue doing in 2017, and without your support, we wouldn't be able to do what we do. We look forward to sharing more in the coming months!