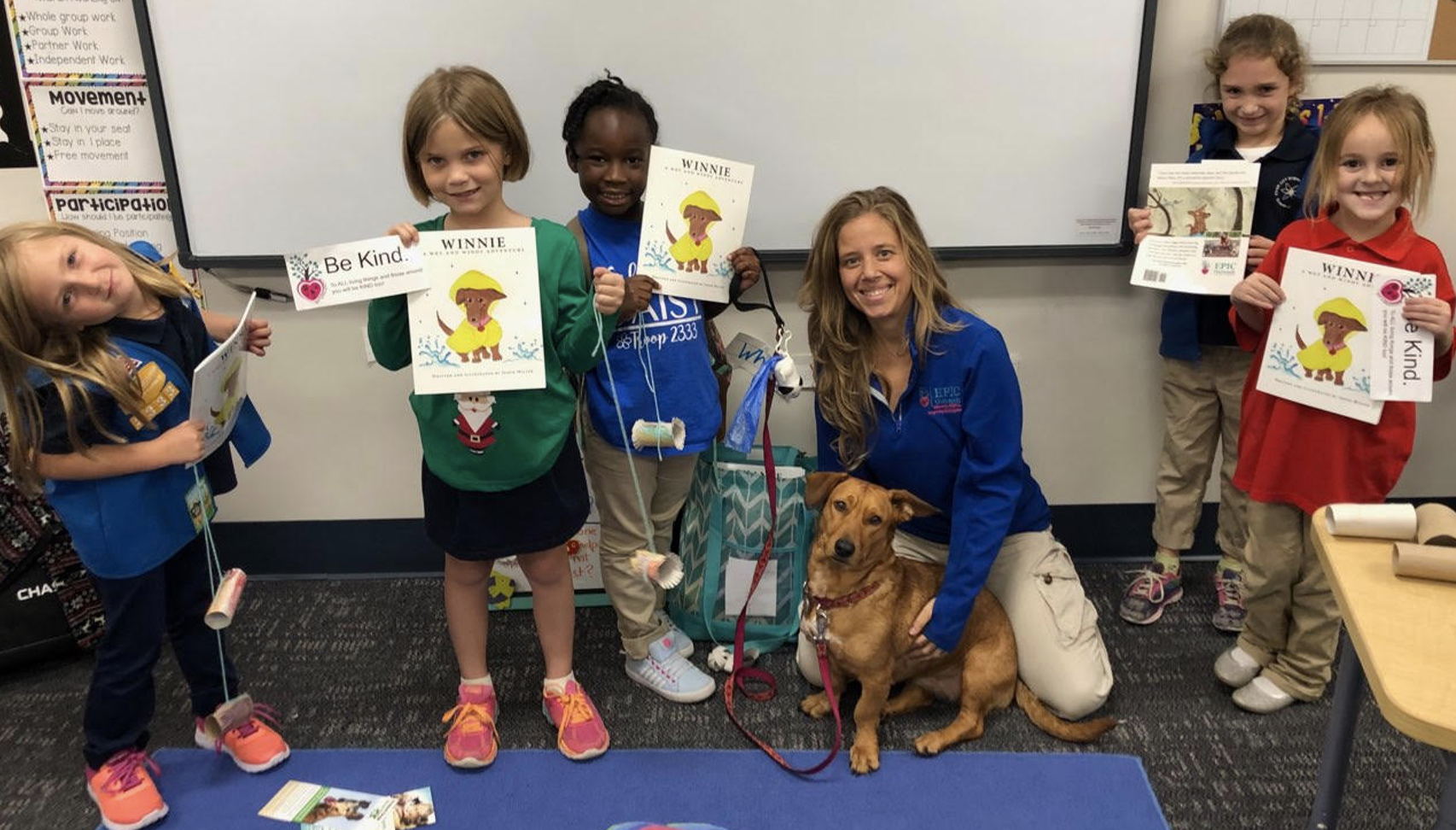 December 1st 10:30 – 11:30 AM
Join Winnie for READING with the ANIMALS at the FARM! You and Winnie, a rescued dog who lives at the farm sanctuary will sit under the shaded oak trees and listen to a rescued farm animal's story (each week will be a different book). After reading the story and doing a small activity, you will get to take a mini tour of the farm to meet the rescued animals living in sanctuary.
The cost is $7.00 per child over the age of 3 and for any adult attending. EACH child attending will get a children's book to take home.
Spots are limited. To reserve your spot please register – ticket sales are FINAL and NON-REFUNDABLE. You may reschedule to a later date ONE TIME if needed. Once you are confirmed and registered for the reading activity the address and additional details will be shared.
The farm and location for the reading activity is on the Northside of Jacksonville, in zip code 32218.
For any questions or concerns regarding this event activity please email jessie@epicanimals.org or call 904-274-1177. Winnie looks forward to reading with you.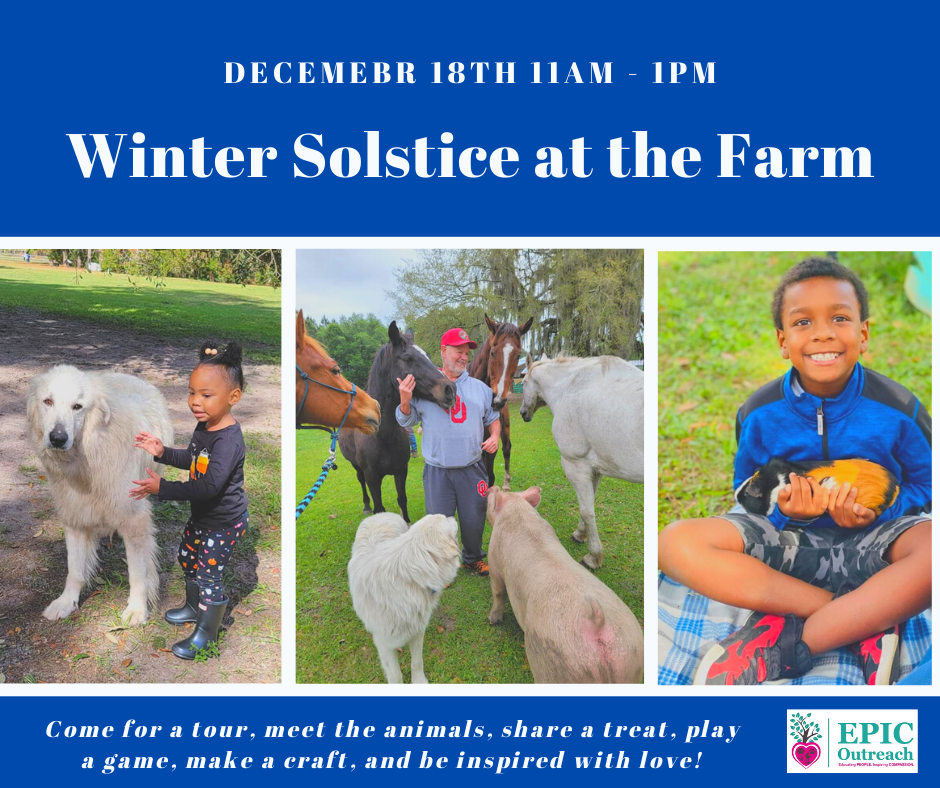 Winter Solstice at the Farm
Date: December 18th
Join the rescued animals for the 2nd annual Winter Solstice at the Farm! There will be treats for the people, a craft to make, a game, swing, and lots of time to meet with the horses, pigs, dogs, chickens, cats, bunny, and Guinea Pigs. Each CAR will get a special gift to take home. The cost for the event is $35 per car. Click the register button for more details.